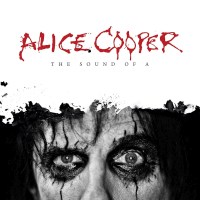 http://popmarket.ru/?page=view/flypage&product_id=315672&
Исполнитель: Alice Cooper
Альбом: The Sound Of A (EP)
Год: 23.02.2018
Страна исполнителя: Америка
Формат носителя: EPCD
Лэйбл: earMUSIC
Номер в каталоге: PM 21-03372
Страна производитель: Германия
Описание
Элис Купер – один из самых продуктивных исполнителей в мире, выпустив с конца 1960-х 27 альбомов. Paranormal – последняя его пластинка, релиз которой состоялся в июле 2017. Альбом обладает широким диапазоном стилей: от великолепных гитарных треков до настоящей психоделии. Но шестидесятидевятилетний шок-рокер не останавливается, на днях он показал видео на сингл Alice Cooper – The Sound Of A, который закрывает Paranormal.
Трек, написанный еще в 1967 году, обрел свою пластинку спустя полвека, когда басист Деннис Данауэй обратил не него внимание музыканта. Черное-белый клип состоит из крупных планов разных людей, чьи лица покрывает фирменый макияж с черными глазами и черными полосами из уголков рта.
Сингл The Sound Of A выйдет на десятидюймовом белом виниле 23 февраля и будет включать четыре концертных записи, сделанных в Колумбусе, штат Огайо, 06 мая 2017.

"The Sound Of A" is going to be released on February 23rd 2018, only a few days after Alice Cooper´s birthday. In addition to the title track, the single (available as limited edition CD single, 10" white vinyl) includes four previously unreleased live songs recorded in Columbus, OH, on May 6th.
Earlier this December, Alice received with the Best International Artist award at the 19th annual SSE Scottish Music Award held in Glasgow which every year raises funds for the Nordoff Robbins Scotland music charity (this year, over £148,000 were collected for the music therapy activities).
In July 2017, Alice Cooper released "Paranormal", his first studio album in six years. Produced by Bob Ezrin, it was immediately saluted as a classic album, strong of the collaboration with iconic guests such as ZZ Top's Billy Gibbons, U2's Larry Mullen and Deep Purple's Roger Glover.
The album charted at #4 in the German and Australian official album charts, #6 in the UK and in Sweden and overall, it reached the highest chart positions for Alice in several decades.
Cooper just finished a hugely successful world-wide tour, over 100 shows played on all five continents. Alice reunited with original Alice Cooper band members Dennis Dunaway, Neal Smith and Michael Bruce during select shows in USA and UK. The Alice Cooper band split in 1974, after releasing some of the most iconic rock albums of all time. After the band´s split, Alice went on to continued success as a solo artist.
Трэклист

1. The Sound Of A
2. The Black Widow (Live)*
3. Public Animal #9 (Live)*
4. Is It My Body (Live)*
5. Cold Ethyl (Live)*