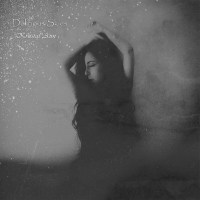 http://popmarket.ru/?page=view/flypage&product_id=269974&
Исполнитель: Kriistal Ann
Альбом: Delirious Skies [+Bonus] / Limited Edition (CD)
Год: 31.03.2017
Формат носителя: CD
Лэйбл: Wave Records
Номер в каталоге: PM 54-04177
Страна производитель: Германия
Описание
Это переиздание альбома который вышел по просьбе поклонников артистки, первоначально он выходил на CD-R в 2014 году на греческом лейбле Werkstatt Recordings и купить его сейчас не возможно.
Формат диска Digipack + добавлен эсксклюзивный бонус трек. Kriistal Ann (композитор и вокалистка Paradox Obscur & ROIM).
Альбом включает 8 треков в стиле Dark Wave!
Style: Cold wave. Limited and numbered edition of 500 copies!
After the extremely well received, highly bewitching third album 'Cultural Bleeding' on Wave Records (2015), it was about time for a re-release of the 'Delirious Skies' album, originally released as CDr in 2014 on the Greek 'Werkstatt Recordings' label and impossible to be found since.
By many fans' demand, here now a new version, for the first time on regular CD and in Digipak, also including an EXCLUSIVE bonus-track. Kriistal Ann (composer & lead vocalist also of Paradox Obscur & R.O.I.M.) delivers a work of uttermost beauty with her unique haunting vocals and presents eight compositions that combine the minimal synth sound with her dark wave influences.

Трэклист

1 Fortune of Medea 03:42
2 Fright 03:23
3 Punisher 03:26
4 Remebrance 03:40
5 With a Kiss I die 03:45
6 Ashes of Hope 03:29
7 She walks in Beauty 04:08
8 Bonus: Jewel Throne 03:59